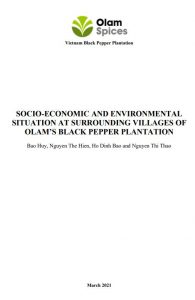 SOCIO-ECONOMIC AND ENVIRONMENTAL SITUATION AT SURROUNDING VILLAGES OF OLAM'S BLACK PEPPER PLANTATION
Authors: Bao Huy, Nguyen The Hien, Ho Dinh Bao and Nguyen Thi Thao
Technical Report, Olam International Ltd., 2021, 89 pp.
---
Assessment for Developing Bu Nor Community Forest Enterprise (CFE)
Author: Bao Huy
FREM, RA (Rainforest Alliance), 2017
---
Gender, land use and land use change in Vietnam: Coffee as commodity driver of land use change in the Central Highlands of Vietnam.
Technical Report to IIED. World Agroforestry Centre (ICRAF), Hanoi, Viet Nam, 2015, 29p.
Authors: Delia C. Catacutan, Bao Huy, Van Thanh Pham and Rachmat Mulia.
Download report
---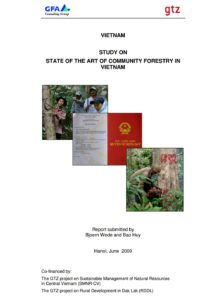 State of the Art of Community Forestry in Viet Nam
Authors: Bjoern Wode and Bao Huy
Publisher: GTZ, 2009, 104p.
Download book: State of the Art of Community Forestry in Vietnam
---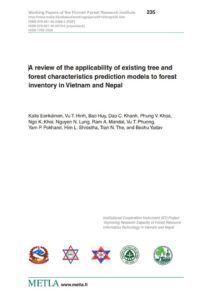 A Review of the applicability of existing trees and forest characteristics prediction models to forest inventory in Vietnam and Nepal.
A Literature Review Publisher: Finnish Forest Research Institute, ISSN: 1795-150X, ISBN: 978-951-40-2368-2
Download book: A Review of the forest prediction models in Viet Nam and Nepal
---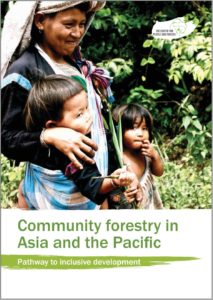 Community Forestry in Asia and the Pacific
Authors: Sikor, T., Griten, D., Atkinson, J., Huy, B., Dahal, G.R., Duangsathaporn, K., Hurahura, F., Phavilay, K., Maryudi, A., Pulhin, J., Ramirez, M.A., Win, S., Toh, S., Vaz, J., Sokchea, T., Marona, S., Yaqiao, Z. Publisher: RECOFTC, Thailand,  2013, 99p
Download book: Community Forestry Landmark RECOFTC
---
Allometric equations at national scale for estimating tree and forest biomass in Viet Nam. Part B1: Equations for biomass of aboveground trees, branches and leaves biomass in Evergreen Broadleaved forests, and for aboveground biomass of six tree families in Evergreen and Deciduous forests.
Technical Report, 2014. UN-REDD, FAO
Author: Bao Huy
Download report
---
Tree allometric equations in Evergreen broadleaf forests in the South Central Coastal region, Viet Nam. 
Technical Report, 2012. UN-REDD, FAO
Author: Bao Huy, Vo Hung, Cao Thi Ly, Nguyen Duc Dinh
Download report
---
Yield Table of Carnarium album Roeusch Plantation Forest in Lang Son, Bac Can and Quang Ninh Provinces, Viet Nam
Authors: Bao Huy and Dao Cong Khanh
Publisher: Kfw Project, MARD, 2008, 34p.
Download book: Yield Table of Canarium Kfw
---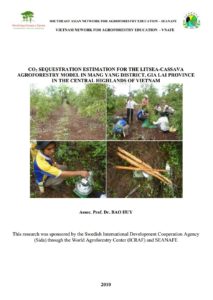 CO2 sequestration estimation for the Litsea  – Cassava Agroforestry Model in Mang Yang District, Gia Lai Province in the Central Highlands of Viet Nam
Author: Bao Huy
Sponsor: SIDA, ICRAF, SEANAFE, 2010, 44p.
Download report: Technical Report – CO2 sequestration in agroforesrty Litsea and Cassava_
---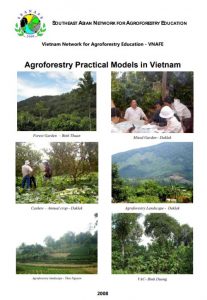 SOME AGROFORESTRY PRACTICAL MODELS IN VIET NAM
Authors: Bao Huy et al.
Sponsor: SIDA, ICRAF, SEANAFE, 2008, 78p.