Dear Colleagues,
I am pleased to share with you a free e-learning opportunity that RECOFTC has officially launched enrollment. The free e-course introduces the concept and practice of community forestry.
Countries around the world and in the Asia-Pacific region increasingly recognize the contribution community forestry makes to inspire climate change solutions and sustainable economic and social development. But what is community forestry? What forms does it take? Why do we need to involve local communities in forest management? What makes community forestry successful? What are the constraints to realizing the potential of community forestry? This e-course will answer these questions and more.
Enrollment starts 14 October until 14 November 2020. After registration, the e-course will run from 2 November 2020 to 15 January 2021. The course is in English.
We invite people to enroll: www.recoftc.org/learning/e-learning-catalogue/community-forestry-101
Please kindly circulate this free e-learning opportunity to those who might be interested.
Thank you for your support to promote community-led forest management for sustainable development and climate change solutions that leave no one behind.
Sincerely,
Bao Huy
RECOFTC Honorary Fellow
---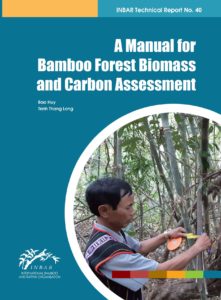 A MANUAL FOR BAMBOO FOREST BIOMASS AND CARBON ASSESSMENT.
Authors: Bao Huy and Trinh Thang Long
Publisher: International Bamboo and Rattan Organisation (INBAR)
Year: 2019
ISBN: 978-92-95098-97-8
Download the Manual
---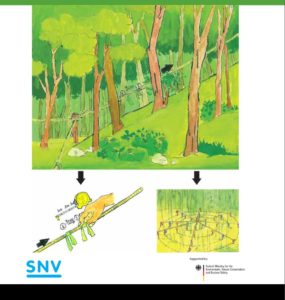 Participatory Carbon Monitoring
Authors: Bao Huy et al.
Publisher: SNV, 2013
Download Manuals:
PCM Manual for technical staff
PCM Manual for field reference
PCM Manual for local people
---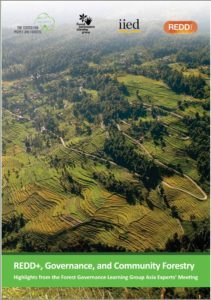 REED+, Governance, and Community Forestry
Publisher: RECOFTC, IIED, REDD-Net, 2011
Download book: REED, Governance and CFM
---
Handbook of Participatory Technology Development (PTD)
Author: Bao Huy
Publisher: Agriculture, Ha Noi, 2003.
Download Book: PTD Participatory Technology Development Handbook
---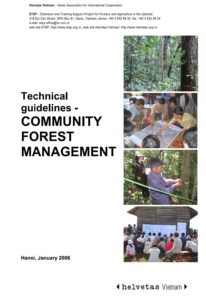 Community Forestry Management (CFM) – Technical Guidelines
Author: Bao Huy
Publisher: Helvetas, SDC, 2006
Download the guidelines: CFM Technical Guideline
---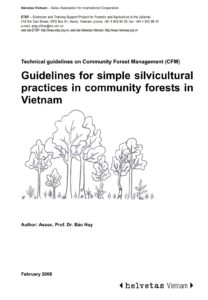 Guidelines for simple silvicultural practices in community forests in Vietnam
Author: Bao Huy
Publisher: Helvetas, SDC, 2006
Download the guidelines: Silvilcultural guidelines for CFM
---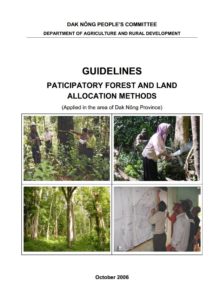 Guidelines: Participatory Forest and Land Allocation Methods
Author: Bao Huy
Publisher: PPC Dak Nong, 2006
Download: LUPFLA Guidelines Dak Nong
---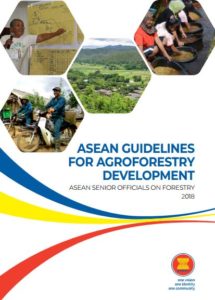 ASEAN GUIDELINES FOR AGROFORESTRY DEVELOPMENT
The ASEAN Secretariat
---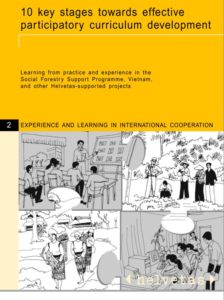 Guidelines: 10 key stages towards effective participatory curriculum development (PCD)
Authors: Peter Taylor
Helvetas, Vietnam, ISBN: 3-908156-03-3
---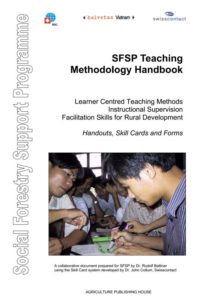 Handbook: Learner Centred Teaching Methods (LCTM)
Author: Rudolf Batliner
Agriculture Publishing House, 1999
---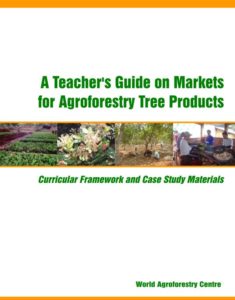 A Teacher's Guide on Market for Agroforestry Tree Products
SEANAFE, 2007, ICRAF.